Glossary¶
Event¶
An event is a SeisComP3 object created by scevent from origin objects. It contains all information also contained in the origins such as source location, source time, arrivals and magnitudes. In SIGMA, data processing is triggered based on existing events. Events can be imported directly from the SeisComP3 database or from external FDSN web services. For importing events into SIGMA use the Tools menu.
Incident¶
An incident is an object be derived from any type of event for which a hypocenter and a magnitude has been determined. Incidents contain the event parameters and additionally the parameters calculated by SIGMA. The internal incident can be exported to the SIGMA database. For exporting incidents use the File menu.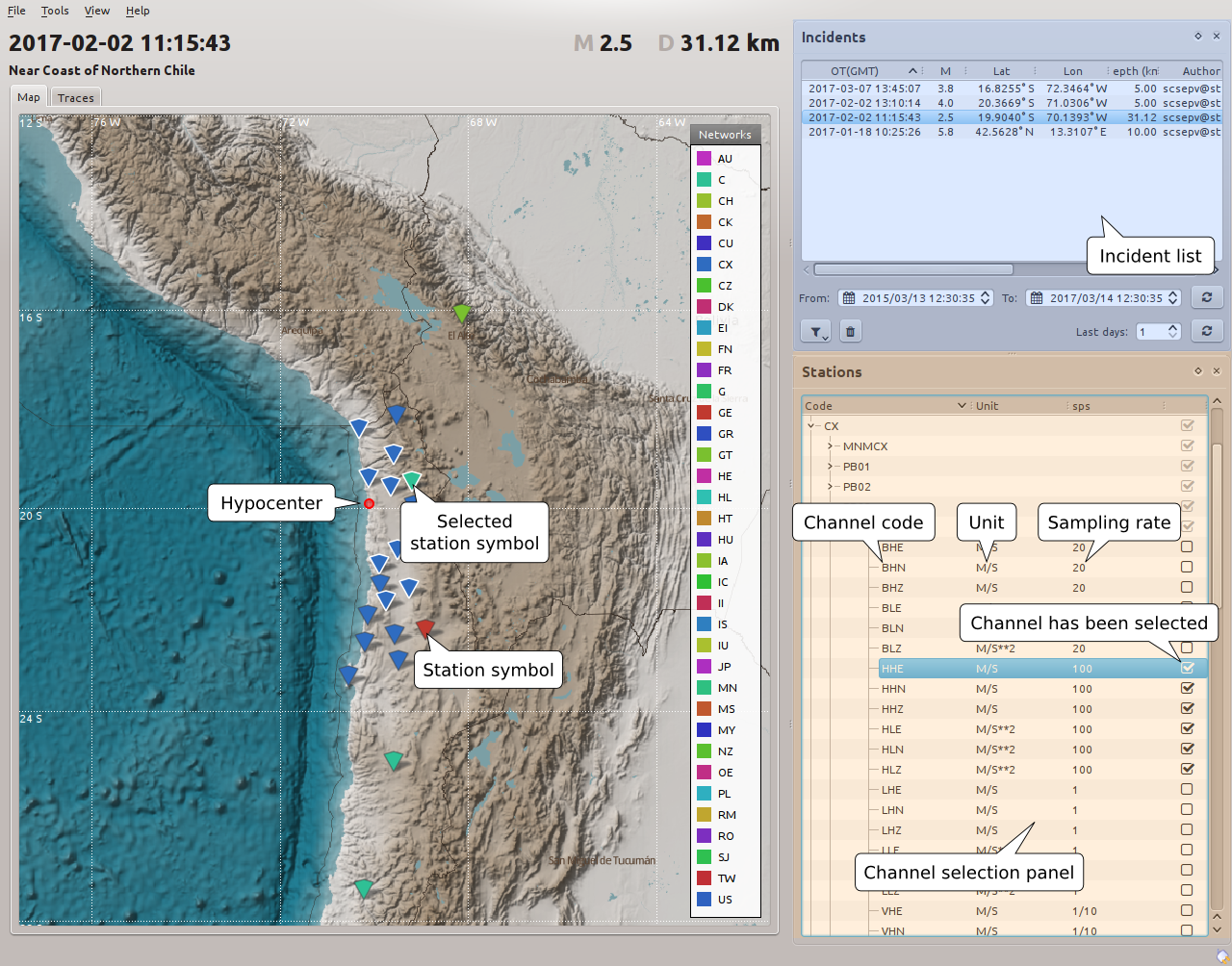 Distance measures¶
In SIGMA we make use of distance measures commonly used on seismology.